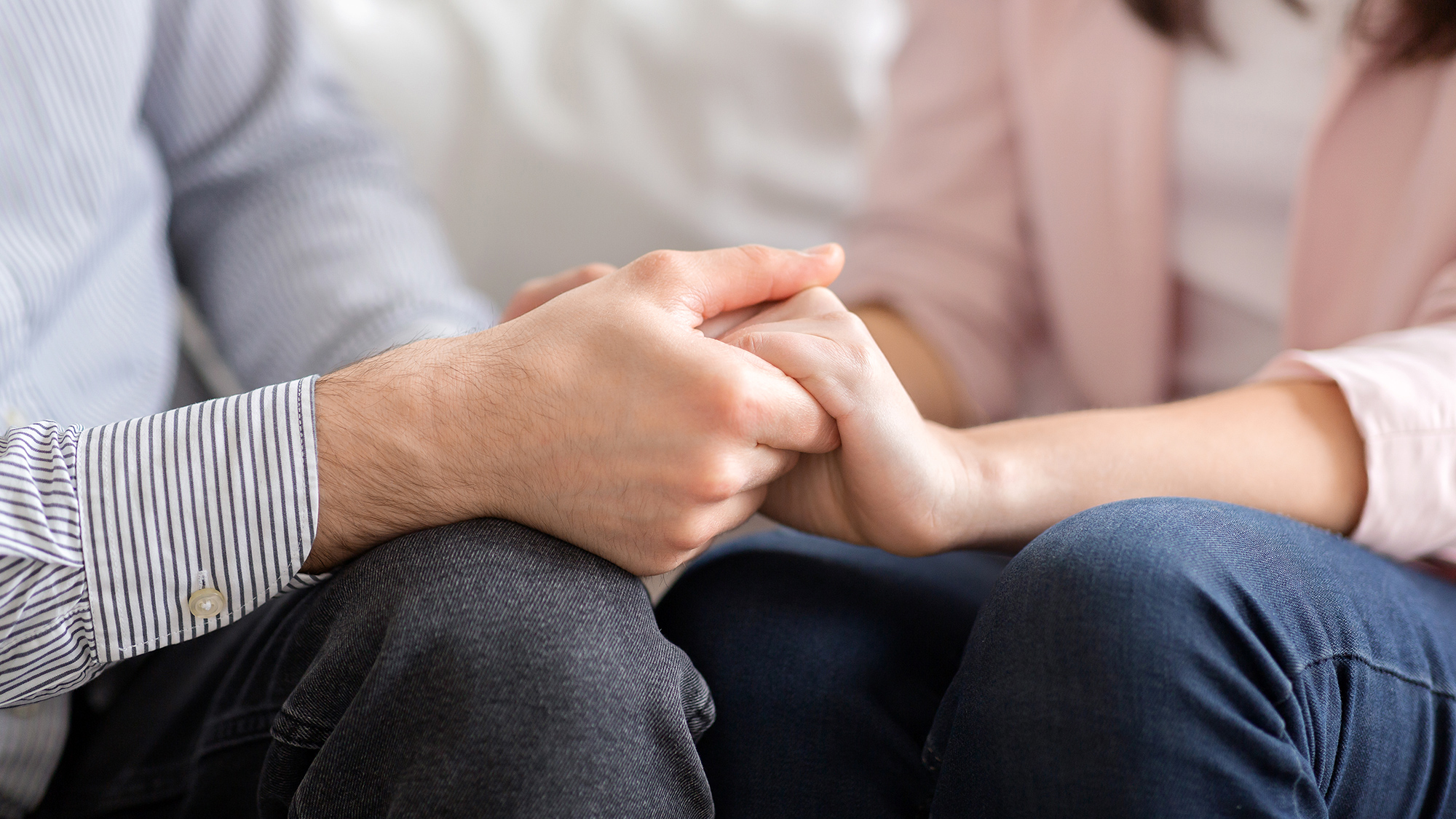 FAMILY, FRIENDS AND COMMUNITY
Family members and friends of veterans can play a significant supporting role in their journey. Therefore, it is important for family and friends to understand what their veterans are going through.
As a family member or friend of a Veteran, you can play an important role in providing support. People who are close to Veterans are often the first to notice that they are facing a mental health challenge. Letting a Veteran know you're there for them can help start a conversation. Depending on your relationship with the Veteran, and depending on what they're going through, your support could range from a small act of kindness to intervening in a crisis.
Coaching Into Care
This VA program provides guidance to Veterans' family members and friends for encouraging a reluctant Veteran they care about to reach out for support with a mental health challenge.
Free, confidential assistance is available by calling 1-888-823-7458 Monday – Friday, 8 a.m. – 8 p.m. ET, or emailing CoachingIntoCare@va.gov.
In Treatment
Involving family and friends in treatment has been found to improve mental health outcomes not only for the veterans but for themselves as well. For instance, support from intimate relationships facilitates mental health treatment utilization and provides opportunities for veterans to share their concerns. Family and friends can also help ease their feelings of burden and guilt.
There are numerous ways to involve loved ones in treatment plans, including evidence-based interventions available to veterans in the VHA.
Behavioral Couples Therapy and Community Reinforcement and Family Training are available for substance use treatment.
Cognitive-Behavioral Conjoint Therapy is available for PTSD treatment.
Emotion Regulation Skills
Emotion regulation skills have been found to be critical. Both the up regulation and down regulation of emotions can counteract symptoms that veterans commonly experience.
Here are some exercises that can help:
Up regulation exercises: physical activity, playing games with friends and family, and getting out of the house
These activating exercises can help fight against avoidance and feelings of numbness that veterans often experience.
Down regulation exercises: yoga, mindfulness practice, deep breathing, and taking a time-out. These deactivating exercises can help reduce hyperarousal, anger, or frustration.
Create of a "shared story" about the deployment, the existing relationships post-deployment, and their future
Veteran Cultural Competence Program
The Veteran Cultural Competence program is a day-long immersive experience in which attendees gain a new perspective on what it is like to be a veteran and the emotions they may experience in day-to-day life.
Throughout the day, veterans lead discussions and tell personal anecdotes to connect with the participants and create a sense of community among veterans and civilians. To end the day, there is a dramatic reading of excerpts from Greek Tragedies by actors from the Theater of War.
For information on how you or your company can participate in a Veteran Cultural Competence program near you, please see our calendar of dates and locations. Feel free to reach out with any questions to Joe Geraci at Joseph.Geraci@va.gov.
Veteran Cultural Competency Training
PsychArmor
What do Veterans want me to know?
Military cultural competency is one of the most important skills that you can acquire. More than 700,000 Veterans currently call New York State their home. Whatever you do and wherever you are, the chances are high that you will come into contact with a Veteran. If you possess a strong level of military cultural competency and a higher-than-average level of knowledge about benefits, programs, and services available to Veterans and their families, you will be equipped to make a difference in that Veteran's life.
New York is the first state in the nation to connect their State's Bar Association with PsychArmor, a not-for-profit organization that offers nationally acclaimed military cultural competency training. Together, the New York State Bar Association and PsychArmor developed a "Veteran-Ready Lawyer" training curriculum to better-equip our state's legal advocates to serve New York's Veterans, Service Members, and their families. Attorneys can receive this training free of charge. Since the training is entirely online, lawyers will be able to complete the training courses at their convenience. Any attorney who completes the full curriculum will receive a unique "Veteran-Ready Lawyer" digital badge from PsychArmor that they can display in their advertising, demonstrating their level of knowledge and commitment to Veterans, Service Members, and Military Families seeking good legal representation.
We urge others to join this campaign. We need Veteran-Ready Teachers, Veteran-Ready Social Workers, Veteran-Ready Corporate Executives, Veteran-Ready . . . you name it! No matter what your field of work is, you have the ability to positively influence the lives of Veterans around you by increasing your knowledge and cultural competency about our nation's military.
What do Veterans want you to know? Now is the perfect time to start finding out. The impact of doing so can last a lifetime.
Parenting
Military OneSource Family Support
This site features information for Veterans and their families on parenting, family life, relationships, and more.
Parenting for Service Members and Veterans
This free training program helps Veteran parents manage their challenges, improve skills, and strengthen their families.
Parenting Toolkit
This resource comprises five toolkits for parents and care providers with guidance specifically for Veteran parents and their significant others.